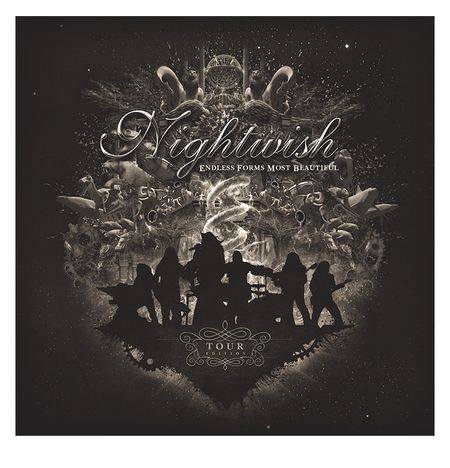 Dettagli sulla Tour Edition di Endless Forms Most Beautiful
La pagina Facebook ufficiale dei Nightwish rilascia i dettagli della Tour Edition di Endless Forms Most Beautiful:
Poco prima che cominci la leg europea del tour di Endless Forms Most Beautiful, i Nightwish realizzeranno una speciale Tour Edition dell'album corrente. Questa versione vedrà la luce il 30 ottobre e includerà un bonus DVD con tantissimo materiale bonus (21 episodi making of, due live clip non ancora rilasciate, cinque clip speciali, video ufficiali di Élan ed Endless Forms Most Beautiful e una photo gallery)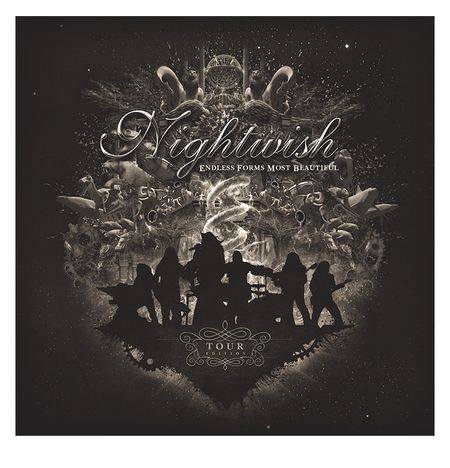 La tracklist è la seguente:
CD
1. Shudder Before The Beautiful
2. Weak Fantasy
3. Élan
4. Yours Is An Empty Hope
5. Our Decades In The Sun
6. My Walden
7. Endless Forms Most Beautiful
8. Edema Ruh
9. Alpenglow
10. The Eyes Of Sharbat Gula
11. The Greatest Show On Earth
DVD
01. Yours Is An Empty Hope (live)*
02. Stargazers (live)*
03. Planet Hell (live)
04. Last Of The Wilds (live)
05. Storytime (live)
06. Arabesque (live)
07. Last Ride Of The Day (live)
08. Making Of
– The Cabin
– By The Lake
– Inside His Head
– Summer Camp
– More Campers
– New Hometown
– Almost There
– London
– Mixing and Mastering
– Ready!
– Release Of The First Single
– The Theme Of The Album
– The recordings for Floor & Kai
– Thoughts And Feelings
– The release
– The artwork
– The tour rehearsals
– The tour starts
– The second single
– The upcoming Shows
– Troy
09. Élan (official video)
10. Endless Forms Most Beautiful (official video)
11. Photo gallery
* Previously unreleased, 5.1 dolby digital & stereo.
Potete preordinare la vostra copia sul Nightwish Shop o sullo store della Nuclear Blast al prezzo di 18,99€.