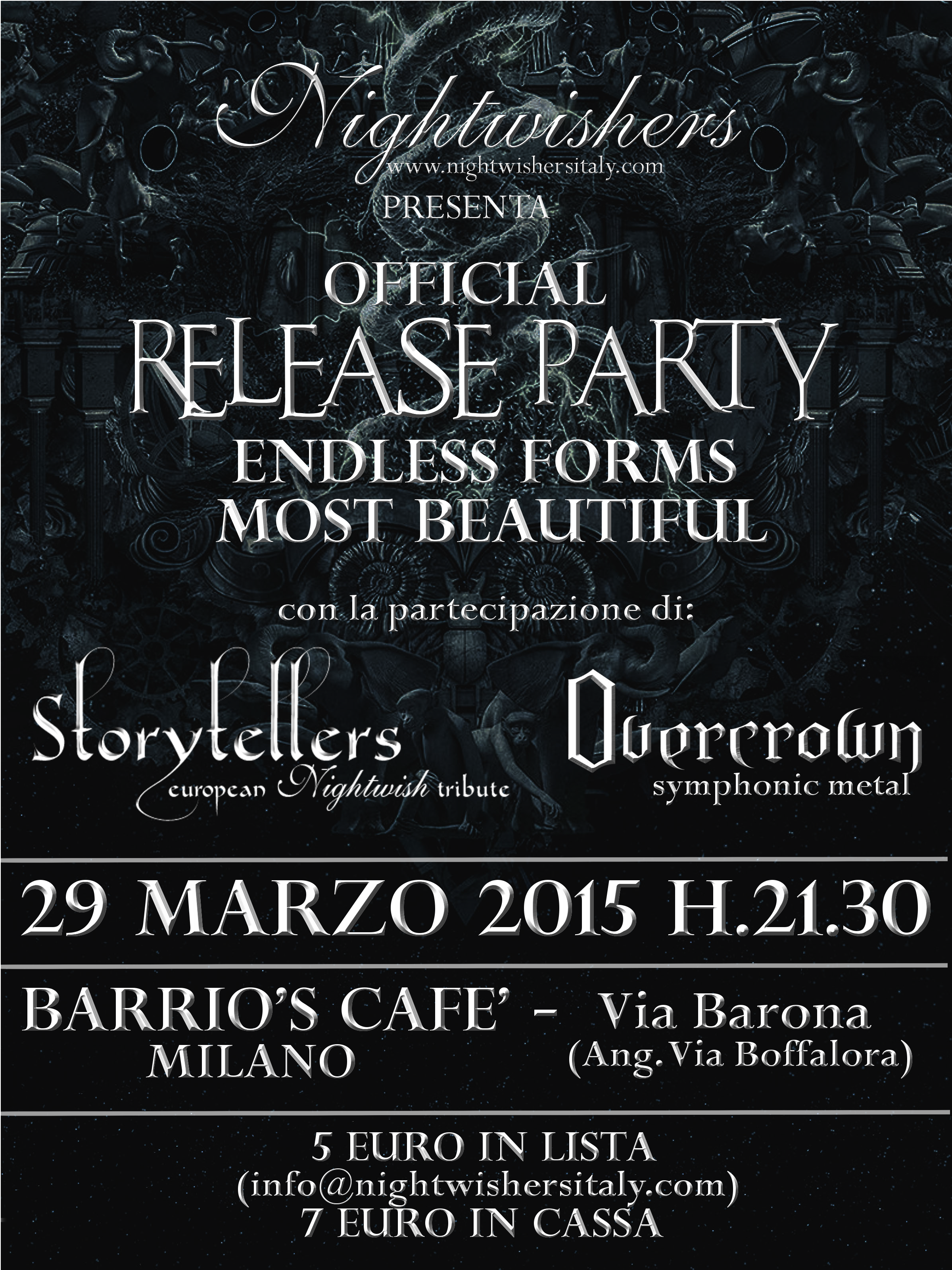 Nightwisher's official Release Party
Nightwishers Italy e la band stessa, è lieta di invitarvi a un evento speciale:
[youtube https://www.youtube.com/watch?v=hMlAKke4EPU?rel=0&w=560&h=315]
In occasione dell'uscita dell'ottavo disco della band, Endless Forms Most Beautiful, il fanclub italianoNightwishers organizza un esclusivo Release Party! 
Il party si terra a MILANO, al Barrio's Caffé, DOMENICA 29 MARZO 2015
con la partecipazione della European Tribute Band Storytellers e la symphonic metal band Overcrown.
Durante la serata verranno estratti tra i participanti i vincitori di gadget autografati e targati Nightwish!!
A fine concerto sarà inoltre possibile ascoltare Endless Forms Most Beautiful 
Ingressi: 5 € in lista (basta mandare una mail a info@nightwishersitaly.com indicando i nomi dei partecipanti alla serata) oppure 7€ in cassa.
A ogni ingresso verrà rilasciato un buono EMP da 5€ 
Evento Facebook:
Pagina Barrio's (go like!!)

BE THERE OR BE SQUARE!!